You can set up your Profile Conditions in Automate Shipping Profiles while in Setup Mode. To enable automation, you will need to activate your account by selecting a Billing Plan.
Billing plans are based on the number of products in your product catalog.
While you're in Setup Mode, a yellow banner will be displayed at the top of the app page and beside the Bulk update feature on the Settings page indicating that the Bulk update automation feature – the primary function of Automate Shipping Profiles – is not available in Setup Mode.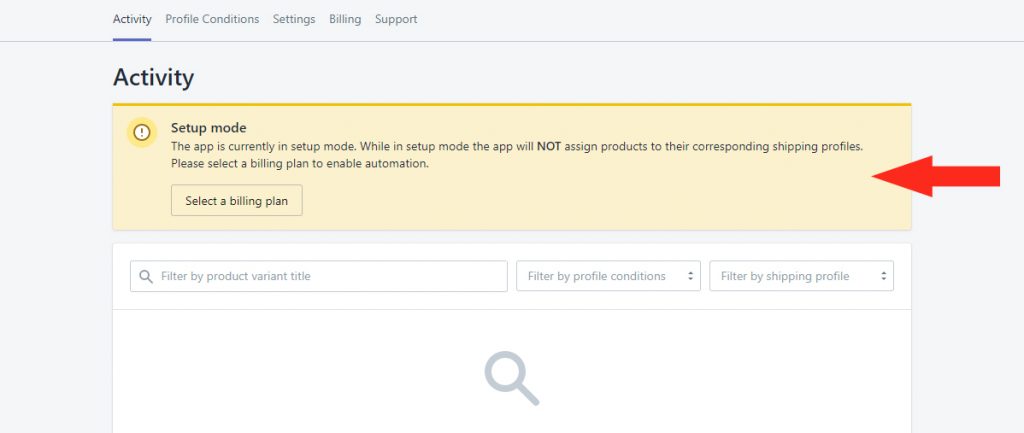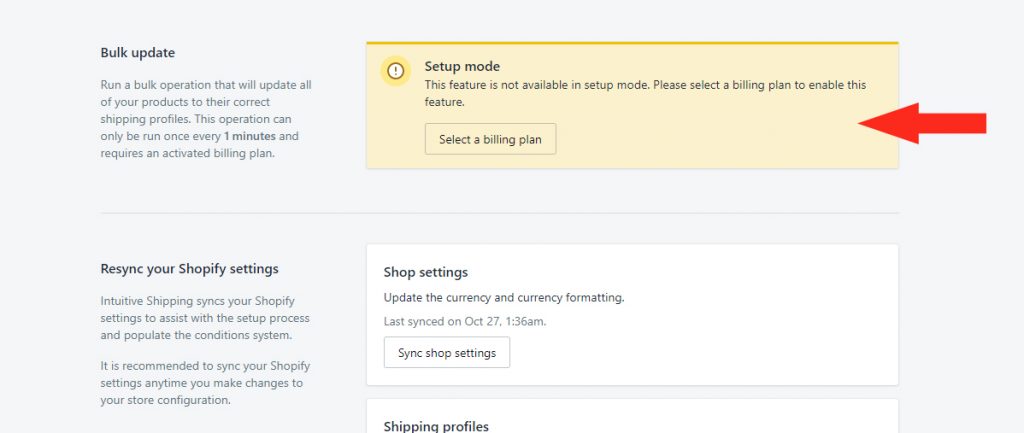 Activate Your Account
After you have set up your Profile Conditions, you can activate your account to start using automations.
1) Click the Select a billing plan button in the yellow banner.
2) Or, click Billing on the main menu.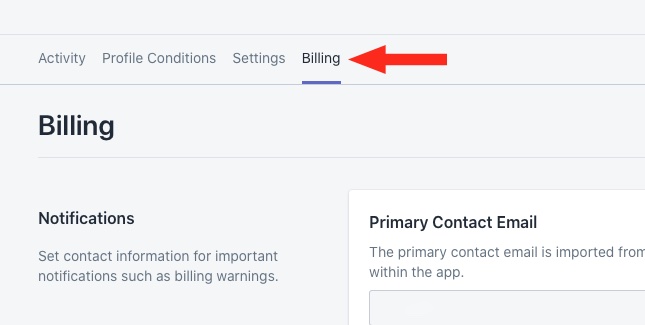 3) Choose from one of the Pricing options.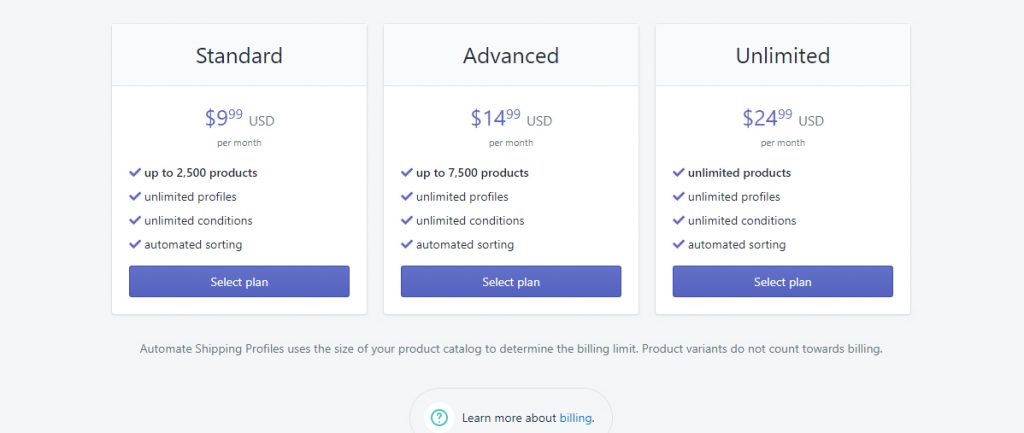 Update Your Plan
If you find that your current Pricing plan no longer suits your requirements, you can switch to another plan at any time.
1) Click Billing in the main menu.
2) View your Current Plan details.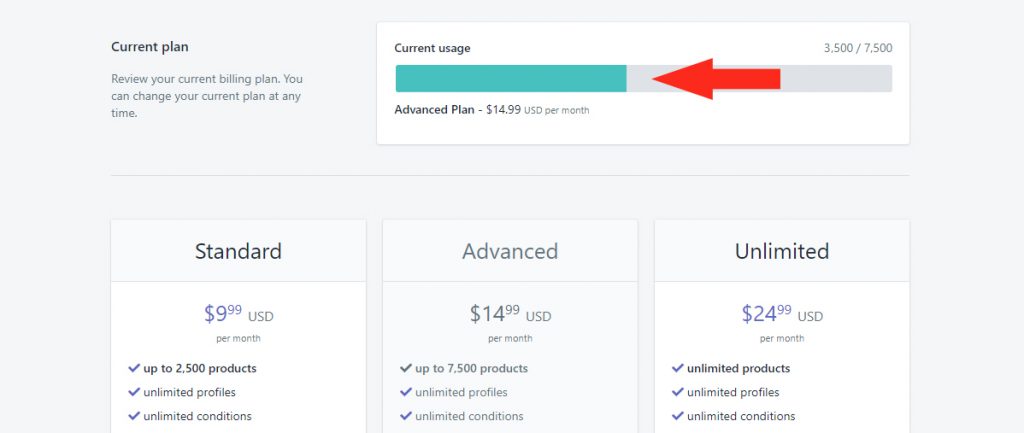 3) Select a lower tier plan or a higher tier plan depending on your new requirements.